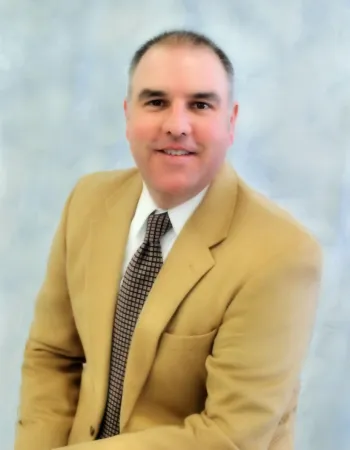 Todd Coleman, APRN, CPNP
Todd A. Coleman, ARNP, CPNP, received his Bachelor of Science in Nursing in 1998 from the University of Oklahoma's Health Sciences Center. Upon graduation, Todd worked as a RN in the Pediatric Intensive Care Unit at St. Francis Children's Hospital for the following 5 years. In 2003, he completed the University of Oklahoma's Nurse Practitioner program, specializing in Pediatrics. He holds a Master's of Science degree from the University of Oklahoma as well. Todd joined the Allergy Clinic of Tulsa in 2003.

Todd is board-certified by the Oklahoma Board of Nursing and the Pediatric Nursing Board. In addition, he is a member of the National Association of Pediatric Nurse Practitioners, the Oklahoma Allergy and Asthma Society, as well as the American Academy of Allergy, Asthma and Immunology and the American College of Allergy, Asthma, and Immunology.

He is married, has two daughters and Lola, the family's pet dog. Todd enjoys playing golf and tennis with his girls. Todd and his family are big supporters of anything OU.
Certifications
Oklahoma Board of Nursing
Pediatric Nursing Board
Basic Life Support
Specialties
Pediatric Nursing
Locations
South Office
Utica Office
Olympia Office
Education & Training
Undergraduate & Graduate Degrees in Nursing
University of Oklahoma
Norman, Oklahoma
Professional Organizations
National Association of Pediatric Nurse Practitioners
Oklahoma Allergy and Asthma Society
American Academy of Allergy, Asthma and Immunology
American College of Allergy, Asthma and Immunology