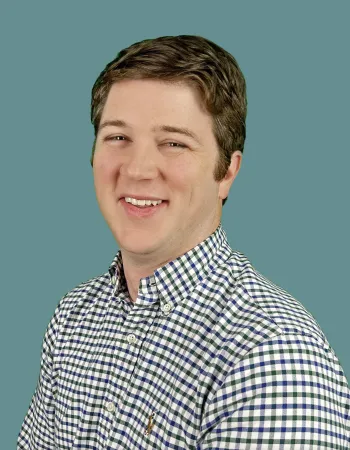 Brandon Humble, M.D.
Dr. Brandon Humble is board certified in Allergy/Immunology and Internal Medicine. Dr. Humble grew up in Ponca City, Oklahoma, and completed his medical school training at University of Oklahoma Health Sciences Center in Oklahoma City.
He completed his Internal Medicine Residency at Louisiana State University Health Sciences Center in Shreveport where, in his 3rd year, he served as Chief Resident. He completed Allergy/Immunology fellowship at the University of Kansas.
Dr. Humble shares that "being both born and raised in this great state, moving back to Oklahoma is very much a move home for me." Dr. Humble and his wife, Wells Audrey have one son who all live in an house evidently owned by their two rescue dachshund mixes, one of whom is anxious, but very sweet and one of whom is a rather cantankerous old man.
When not practicing medicine, Dr. Humble enjoys classical and jazz music and his greatest passion outside of medicine is literature. His favorite authors include Dostoevsky, Camus and Kafka.

Certifications
Specialties
Education & Training
Professional Organizations