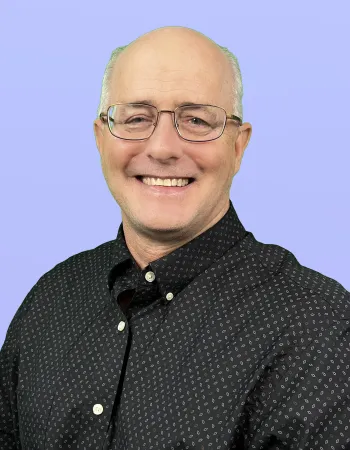 James T. Love, Jr. M.D., Ph.D.
Dr. James Love, a native of Connecticut, received his Bachelor of Science degree from Yale University and Medical Degree from the University of Connecticut.
He is board-certified in Pediatrics and Allergy/Clinical Immunology. He trained at Baylor College of Medicine/Texas Children's Hospital in Houston, Texas, for his Pediatric Internship and Residency, as well as his Allergy/Immunology Fellowship. He joined the Allergy Clinic of Tulsa, Inc. in 1996, following completion of his Fellowship.
He is a Fellow of the American College of Allergy, Asthma, and Immunology, American Academy of Allergy, Asthma, and Immunology and American Academy of Pediatrics. He is a past-president of the Oklahoma Allergy and Asthma Society. Dr. Love is a Clinical Associate Professor of Pediatrics at the University of Oklahoma Health Sciences Center – Tulsa.
Dr. Love has two sons - one in medical school and one in college.
Certifications
Allergy/Clinical Immunology
Pediatrics
Basic Life Support
Specialties
Allergy/Clinical Immunology
Pediatrics
Locations
South Office
Bartlesville Office
Utica Office
Education & Training
Undergraduate & Medical School
Baylor College of Medicine/Texas Children's Hospital
Houston, Texas
Internship & Residency
Baylor College of Medicine/Texas Children's Hospital
Houston, Texas
Allergy and Immunology Fellowship
Baylor College of Medicine/Texas Children's Hospital
Houston, Texas
Professional Organizations
American College of Allergy, Asthma, and Immunology
American Academy of Allergy, Asthma, and Immunology
American Academy of Pediatrics
Oklahoma Allergy and Asthma Society