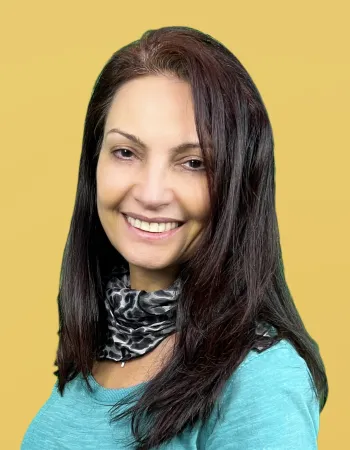 Lodie G. Naimeh, M.D.
Dr. Lodie Naimeh is board-certified in Pediatrics and Allergy/Clinical Immunology. She completed her Pediatric Endocrinology and Allergy/Immunology Fellowship at the University of Iowa Health Center. She received her Bachelor of Science and Medical Degrees from the American University of Beirut, Lebanon.
She completed her Residency program at AUBMC and her Fellowship program at University of Iowa hospitals and clinics. She joined the Allergy Clinic of Tulsa, Inc. in 2000, following completion of her Fellowship.
She is a Fellow of the American Academy of Allergy, Asthma, and Immunology. She is also a current member of the American College of Allergy, Asthma, and Immunology, American Academy of Pediatrics, Tulsa County Medical Society, American Medical Association and Oklahoma Thoracic Society.
Dr. Naimeh is a Clinical Associate Professor with the faculty of University of Oklahoma-School of Medicine in Tulsa. She is the current President of the Oklahoma Allergy Society. She also serves on the UPAL board of directors.
Dr. Naimeh is married and has two children. She speaks fluent French. Aside from staying busy with her children's activities, she is an avid cyclist.
Certifications
Allergy/Clinical Immunology
Pediatrics
Basic Life Support
Specialties
Allergy/Clinical Immunology
Pediatrics
Locations
South Office
Utica Office
Olympia Office
Education & Training
Undergraduate & Medical School
American University of Beirut
Beirut, Lebanon
Internship & Residency
American University of Beirut Medical Center
Beirut, Lebanon
Allergy and Immunology Fellowship
University of Iowa Health Center
Iowa City, Iowa
Professional Organizations
American College of Allergy, Asthma, and Immunology
American Academy of Pediatrics
Tulsa County Medical Society
American Medical Association
Oklahoma Thoracic Society